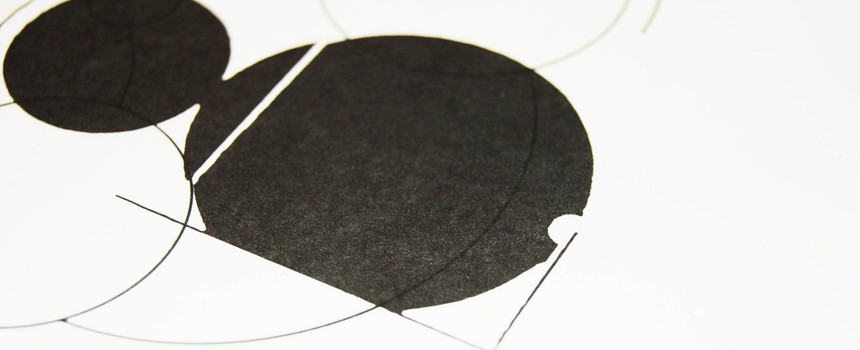 Cardew works 1960-70
+3DB012 • 2010
Cornelius Cardew's Experimental Music
Michael Francis Duch

Cardew's music of the Sixties is arguably from his most creative and experimental period as a composer, beginning with Autumn 60 and ending with the last paragraphs of The Great Learning in 1970. This decade can be divided into two parts, where the first half focuses on indeterminate music and the latter sees a growing emphasis on improvisation. Treatise functions as a bridge between these two periods as it contains elements of both. This recording is a document of this duality; a portrait of Cardew leaving the avant-garde he got to know from his work with Stockhausen and Cage, and entering the scene of improvised music as he would get to know it in AMM. Cardew's work with improvisation would culminate with the Scratch Orchestra - as much a social experiment as a musical one. In the Seventies Cardew left radical music in favour of radical politics.

Autumn 60 is Cardew's first indeterminate score. It is often performed with larger ensembles, but also works well in a smaller format. It was premiered by a quartet consisting of the composer on guitar and John Cage on piano amongst others. This version was arranged and conducted by John Tilbury.

4th System is taken from February Pieces, composed between 1959 and 1961. Originally written for solo piano, 4th System is the last, most open and flexible of these four pieces which were published together in 1961.

Material is a work for an ensemble of harmony instruments. As in Autumn 60, letters are used to identify each section (A to Q). These sections of phrases are to be played together and in succession before the performers depart to their own tempo and individual choice of sections to be played.

Solo with Accompaniment has a complicated accompaniment supporting a relatively simple solo part consisting of a repetition of single notes and a quasi-improvisational middle section. It is one of Cardew's most complex compositions and whilst the form of the piece seems quite conventional and traditional, ironically it has more sets of rules and examples than any of his other compositions.

Treatise, in which the interpretation is left entirely up to the performer, is undoubtedly Cardew's most famous work, and probably also the most performed of his compositions. In Treatise, there are no parts indicated by either numbers or letters; only the overall form of this massive 193 page graphic masterpiece is given.

Unintended Piano Music sounds like unlike anything else Cardew produced. It lies somewhere between the most melodic of his experimental music from the Sixties, and his politically revolutionary music of the Seventies. While the rest of the compositions on this CD outline a particular period and style of the composer's music, Unintended Piano Music is a form of a musical fragment standing on its own.
•
Recorded live at Dokkhuset,, Trondheim by Morten Stendahl and Tor Breivik. Mixed by Morten Stendahl at Redroom Studio.
Mastered by Bob Katz.

Autumn 60
Material
Solo with accompaniment
Treatise excerpt
"What is abundantly clear throughout this excellent recording is how much care and attention the musicians have taken in preparation. (...) In a word, a indispensable CD" Dan Warburton - Paris Transatlantique
"Dette er en musik, der fordrer musikerens aktive dialog med både værket og de øvrige medmusikere. Som sådan lykkes nærværende cd til fulde." Rasmus Steffensen, Geiger
"very well played, executed and perfectly recorded selection of tracks from this most intriguing point in Cornelius Cardew career.." Roger Batty - Musiquemachine
"..a real opportunity to discover a true avantgardist of the avantgarde."
Karsten Zimalla, Westzeit
"Diese beeindruckend frischen Live-Aufnahmen des Trios geben einen guten Überblick über dei spannendste Periode in Cardews carriere.." DE:bug
"Die Musiker John Tilbury, Michael Duch und Rohdri Davies widmen sich auf dieser wunderbar meditativen CD eher der kammermusikalischen Cardew" 030 Berlin
"Het subtiele samenspel is indrukwekkend en de minimale aanpak laat het geheel een zalige rust uitstralen." Hans van der Linden - Kindamuziek